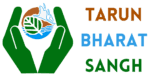 Empowering Tarun Bharat Sangh with Innovative Web Solutions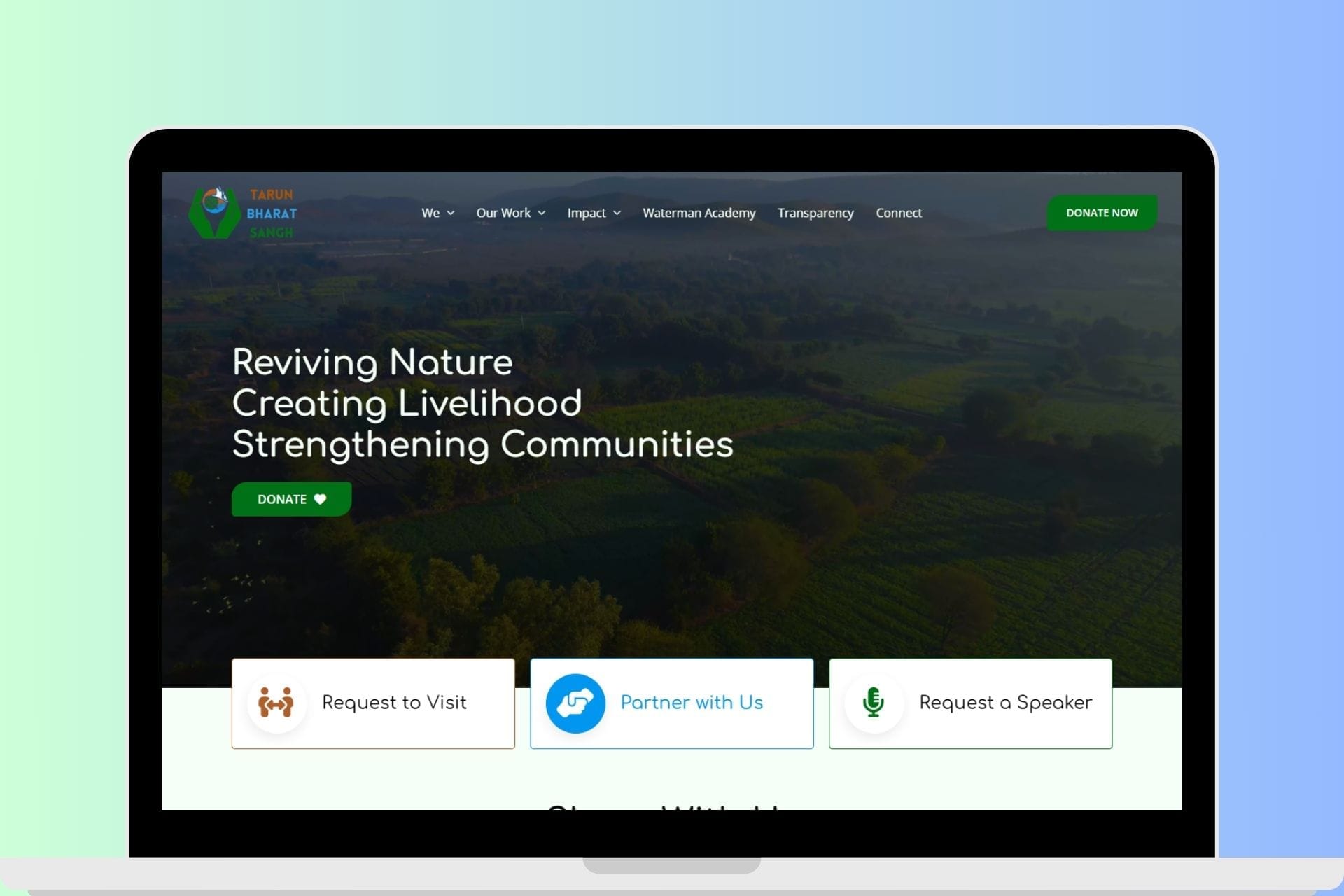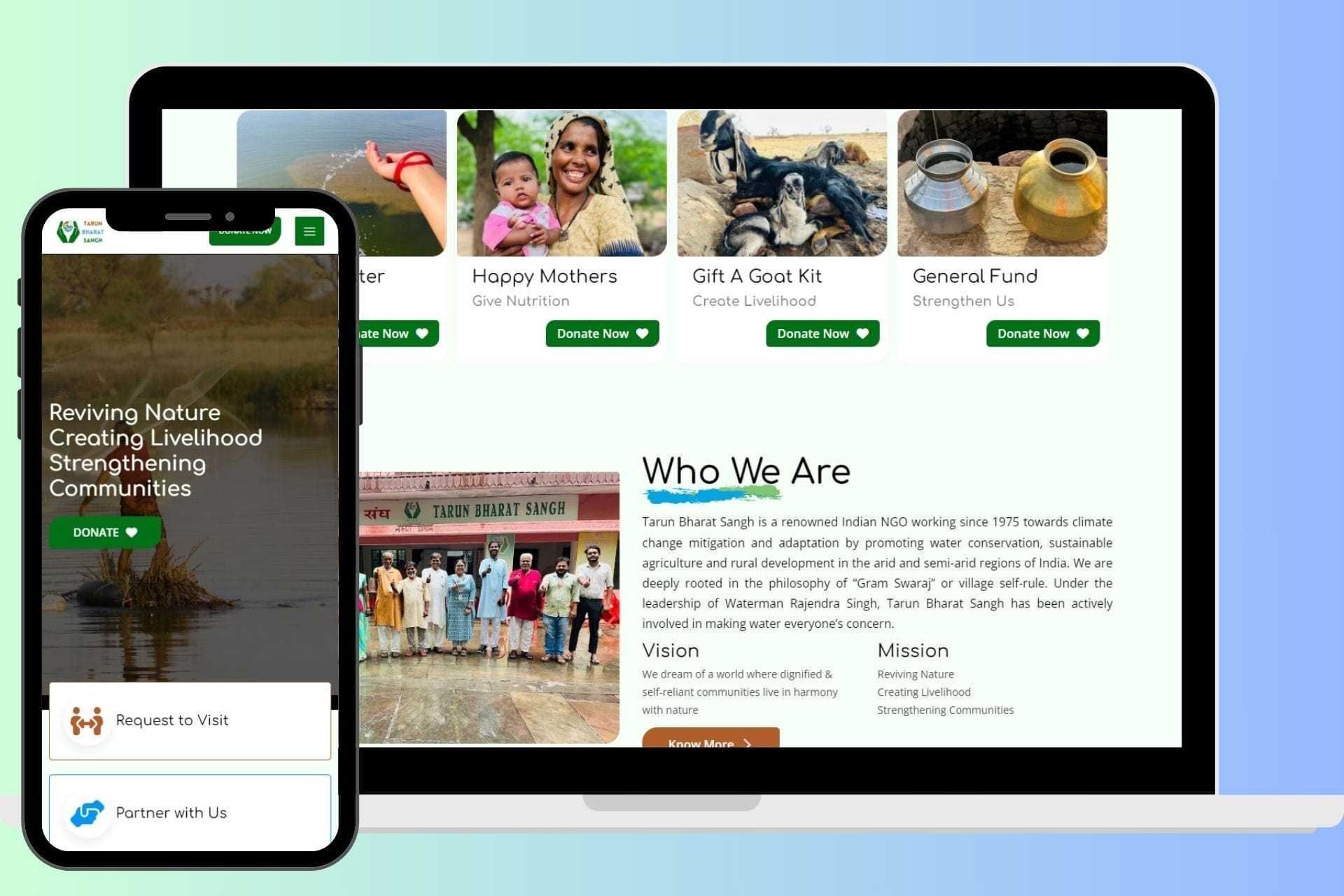 A Vision into Reality - Tarun Bharat Sangh
We are excited to partner with Tarun Bharat Sangh, a leading Indian NGO dedicated to mitigating climate change and promoting sustainable agriculture, rural development, and water conservation in arid and semi-arid regions of India. They need to redesign their website to be more user-centric and increase visibility. At Technifite, our digital solutions for nonprofits can help amplify their impact by creating an exceptional digital presence that reflects their values and advances their mission. Technifite is fully supported in boosting Tarun Bharat Sangh's digital footprint. Here's how we're contributing:
Working with Technifite, MESKP Bihar receives higher satisfaction due to exceptional results. One of the best parts is meeting the nonprofit's needs, improving user experience and NGO's donation. As a result of our collaboration, MESKP will experience a transformation in their digital presence and impact.
Our app development project was transformed by Technifite. Their exceptional expertise and unwavering commitment to quality resulted in a polished, user-friendly app that exceeded my expectations. Their seamless communication and dedication to my vision made the collaboration truly outstanding. HelpRickSF is grateful for their passion and professionalism in turning my concept into a successful reality. TechniFite's exceptional work and transformative impact on my project are greatly appreciated!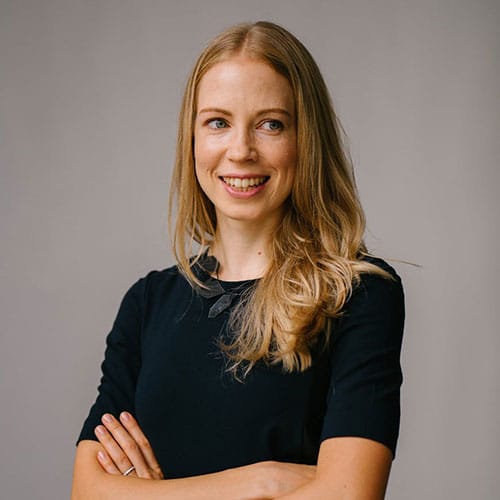 We help global brands design and build superior digital products