An Effortless Path to an Enhanced Website & SEO Experience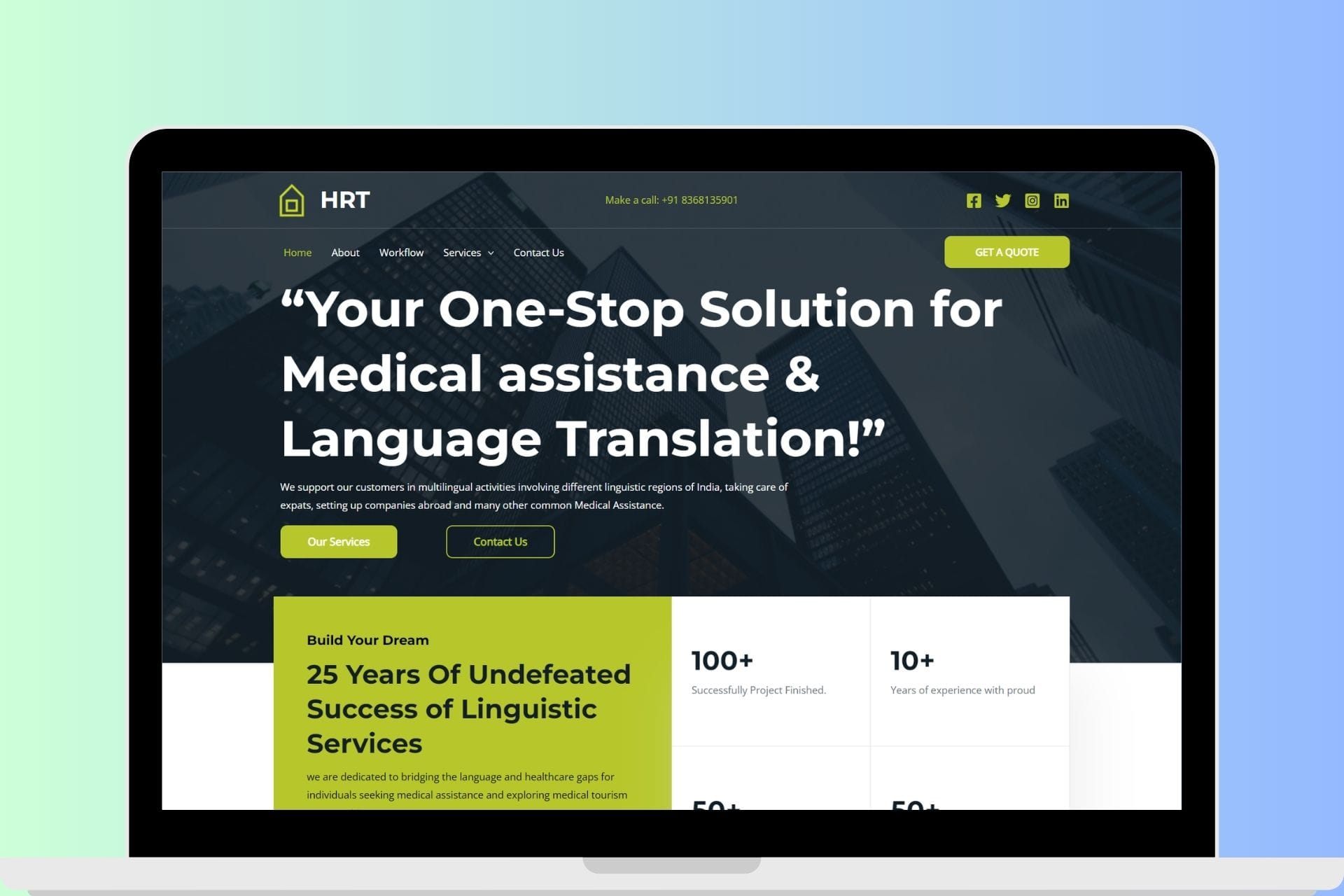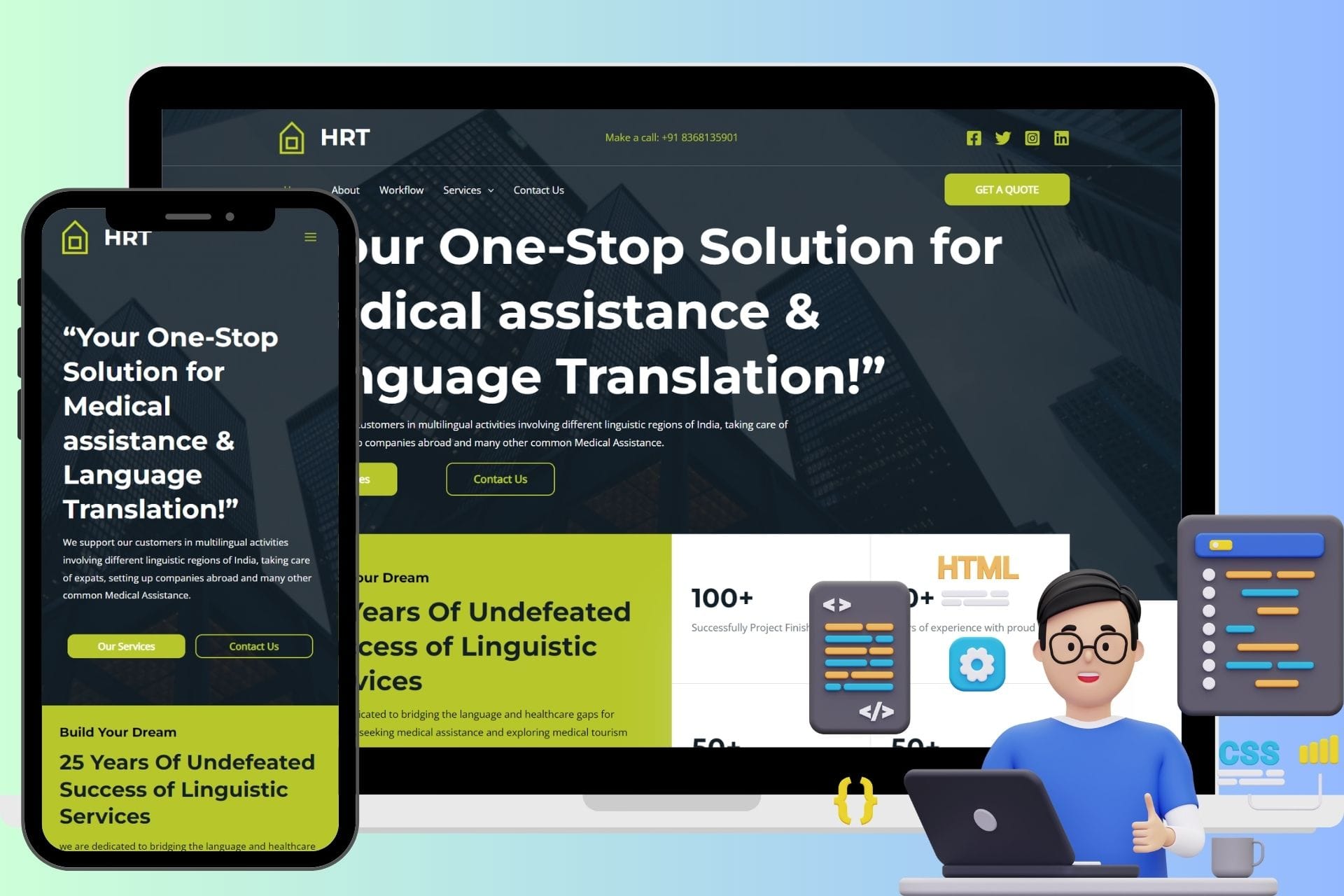 Visions into Reality- HRT Assistant (A Home Research Translation Company)
We at Technifite warmly welcome you to present our journey of Website Development & SEO service to HRT Assistance. We are thrilled to showcase our successful work experience with Home Research Translation Assistance, which involved a comprehensive website redesign, responsiveness, and enhanced user-friendliness. One major challenge was optimising the website's usability and redesigning it from scratch with the new UI. We have transformed HRT Assistance's website by providing the best website development experiences that enhance user-friendliness. Our strategy is to prioritise client needs and shape HRT Assistance's digital presence with our unwavering dedication to web and digital solutions excellence.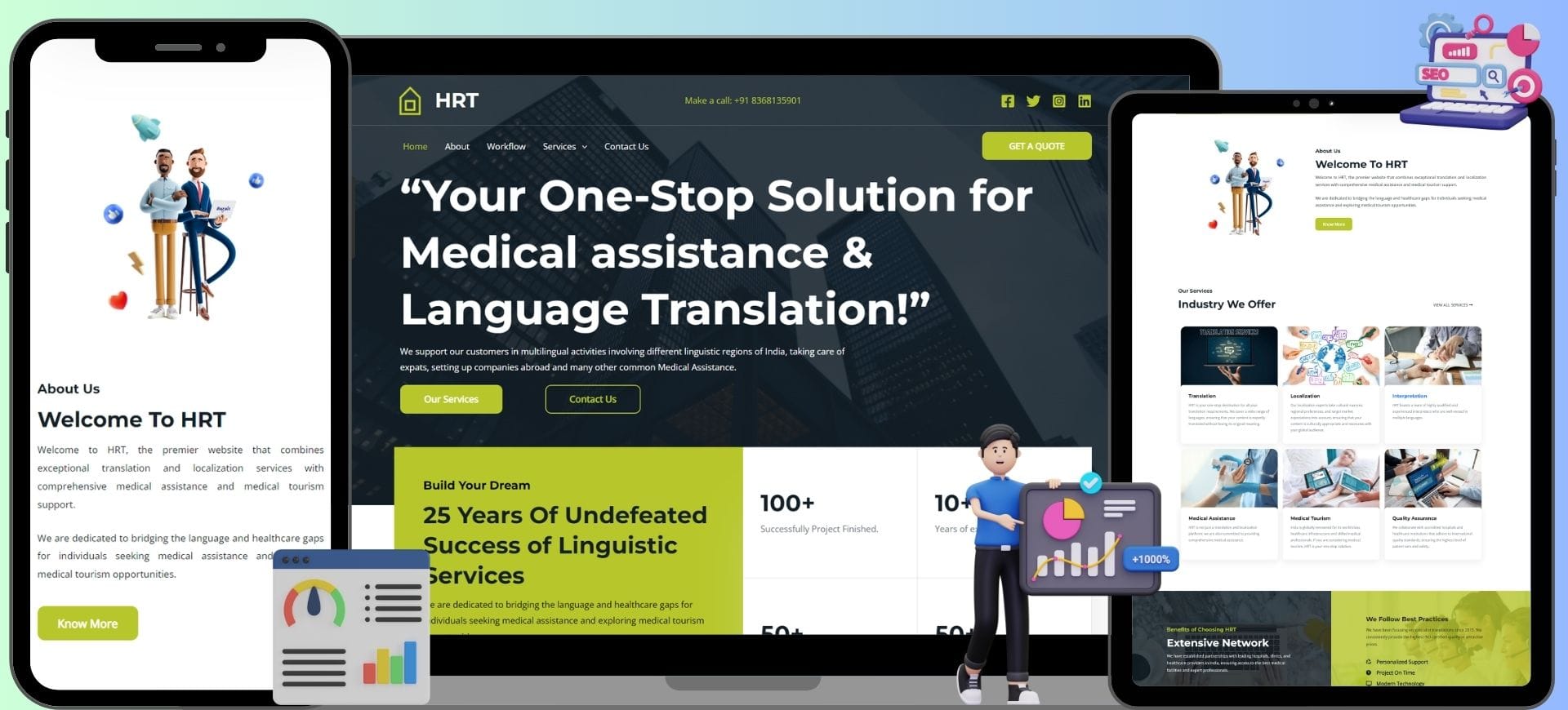 Working with Technifite, HRT Assistance receives higher satisfaction due to exceptional results. One of the best parts is meeting clients' needs, improving user experience, and business growth. HRT Assistance obtains the best results after working with Delhi/NCR, one of the best website and digital solution companies.

Our experience with Technifite's web development and SEO services has been remarkable. Their adept design techniques and effective SEO strategies have propelled our HRT Assistance website to unparalleled success. Their contributions have been invaluable through increased visibility and attracting valuable traffic. The seamless and delightful journey was accentuated by their professionalism and transparent communication. Their role in our online accomplishments has been nothing short of instrumental!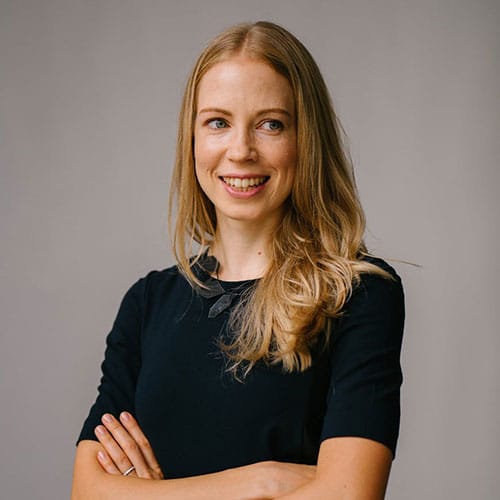 We help global brands design and build superior digital products